Transporting Sheep Safely & Legally
A commonly encountered problem.
If you are new to sheep or only have a few as pets, transporting them can be a big issue. Many new or soon to be owners aren't sure of the legal requirements or options they have when it comes to bringing their new sheep home. Here we will try to address those questions and give some useful advice when it comes to transport.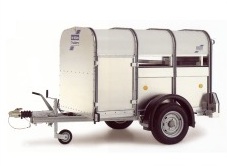 The best way to transport sheep is in an appropriately sized livestock trailer or horse trailer/box.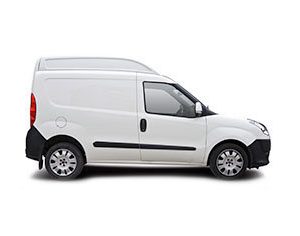 Another great option is in the back of a van, small van's are ideal for moving a small number of sheep or lambs!
A secure car boot is suitable for a very small number, depending on size of boot vs size of lambs/sheep.
What if you don't own any of the above?
Trailers and vans are readily available for hire. Search online and ask around locally, someone may be willing to lend you theirs or you may be able to hire one for the day!
Pay someone to transport them for you. Horse transport companies are sometimes able to transport livestock too, they are easy to find online and often much more flexible and caring for animals than commercial livestock transport companies. Pay a local farmer or neighbour, ask locally. Someone who keeps livestock may be happy to earn a bit of extra cash!
Modify your own trailer. If you have a little trailer that isn't covered and are handy at DIY you may be able to modify your trailer to make it secure for sheep. I seen modified trailers first hand and they are great, provided they are sturdy and secure!
Ask us. If you are within 2 hours driving distance of our farm we may be able offer transport for you at additional cost.
Consider the Safety & Welfare of the sheep!
Not only for the sheep's well being but also as a legal requirement.
You are required by law to ensure you meet welfare guidelines for transport of livestock.
This means you should transport them in a way that won't cause unnecessary suffering or injury, which is pretty simple.
The main point to consider with sheep is adequate ventilation! Especially when moving them in the summer months. Most livestock trailers intended for sheep have ventilation slats along the sides and rear. But if you are intending to transport them in a van or rear of a car you will need to ensure to have enough ventilation flowing through to ensure the sheep don't suffer from heat stress, particularly on a warm sunny day. Ways of doing this are either with air conditioning or having the front windows open sufficient to provide plenty of fresh air. A great tip it to also use sun shades on the windows directly next to the sheep to provide more shade and keep temperatures down.
With regards to safety: Ensure the sheep have secure footing and are properly contained. If you are moving them in a car you need to make sure you have a well fitted dog guard preventing them access to the front of the vehicle! It could cause an accident of a sheep jumps into the front whilst driving. Make sure all doors are properly closed preventing any tragic sheep accidents whilst on the road.
Food, Water & Bedding: If your journey is less that 6 hours you don't need to worry about providing food & water. Of course its always nice have a bit of hay on offer for then to nibble but water & sheep nuts can be safely offered on arrival at their new home. Bedding should be provided on all journeys. Straw makes for a nice cushioned, absorbent surface for the sheep to travel on. If they are in the back of a car or van you might wish to lay a tarpaulin underneath and some newspapers, then topped with straw to prevent any mess in your vehicle.
Whenever you move livestock you need to report the movement.
Methods of reporting vary depending whether you are in England, Wales or Scotland.
You may of heard of movement licences, these only apply only to businesses and moves under an economic activity, i.e farming. Journey logs are only applicable where the sheep will be on a journey over 8 hours long.
If you or a friend are transporting your own sheep home you don't need a movement license or a journey log (unless the journey is over 8 hours). But the movement will need to be reported to the relevant local authority depending whether the destination is in England, Wales or Scotland. Under new movement forms the move is now reported by the departure keeper and not the receiving keeper. Essentially if you buy sheep from us, we have to report the move. Or if you sell your own sheep on you need to report the move.
Movement forms can be downloaded & printed off online from the relevant websites depending whether you are in England, Wales or Scotland. It is also possible to register online and report the moves electronically if you so wish.
ARAMS deals with animal movements in England, paper forms here.
EIDDymru for electronic movements in Wales, paper forms available here.
ScotEID for movements in Scotland forms are available here.
If you are unsure or have any questions about transport & movements you can always contact us and we will do our best to advise you.